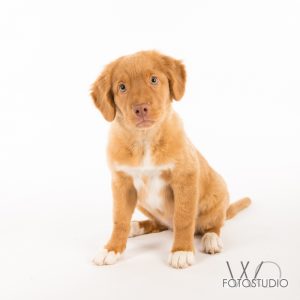 If you know what type of dog you want, you still have to decide where to get it. You can adopt a dog from a shelter or buy it from a recognized breeder or a private individual with an occasional litter. – You can recognize a recognized breeder by his approval number (the HK-number). Make sure that the approval number is valid. You can check that on the website of the government. However, an approval number only indicates that the breeder complies with the legislation, but it is not a quality label. – Individuals who sporadically have a litter do not have to apply for an approval number. But again, having or not having an approval number says nothing about the reliability of your choice and purchase. – Belgian shelters are also required by law to have an accreditation number. When adopted from a Belgian asylum, the animal is often already microchipped, neutered and has had medical checks and the necessary vaccinations. Nevertheless, it is always advisable to visit your own veterinarian after adoption, especially when it comes to chip number and registration. Always ask to check with a chip reader if the dog is on your name and address, or check this yourself on www.dogid.be. Regardless of where you get your dog, you should not be fooled by a pathetic looking puppy or nice talk from the seller. Be as critical as if you were buying a car or house. After all, pets are also about years of responsibility with financial consequences. Prevent fraud and pay attention to the following points before a legal purchase of a dog:
Do not buy a dog over the internet without having seen the animal.
Advertisements on general websites must include an approval number (HK number). Do not respond to advertisements that do not use an HK number or that misuse an existing number. Checking approval numbers is done on this website.
Visit the breeder and check the hygiene and conditions in which the dogs live.
Every dog must have a passport that you must take with you immediately. It may not be sent later.
The origin of the dog can be seen on the passport. The number of a Belgian passport starts with the letters BE.
Every dog must be chipped and registered. The seller must ensure that the dog is in your name. Check this a few weeks after the purchase on www.dogid.be and ask your veterinarian to check the chip number.
For the purchase of a healthy and social pup you should also pay attention to the following: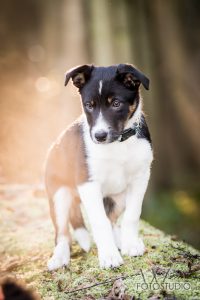 How do the dogs react to people and other animals?
Are all dogs healthy (not skinny, beautiful coat, no tear eyes or runny nose, coughing, …), clean (no dirty coat, excretion around the eyes and nose, remains of stool to arse, …) and do their faeces have a fixed structure?
Are the dogs in a clean, safe and open environment (enough light, homely atmosphere, not with large numbers together, …).
Can you come and meet them several times and will all your questions be answered?
Is the bitch (mother dog) with the puppies?
Is there any evidence of health checks from the parents?
Does the breed have a high risk of hereditary or congenital diseases and deformities? Then ask the breeder what he does to prevent problems.
Do the breeding dogs have a good life in which they can also be dogs?
Do the dogs and/or puppies look calm? Or are they rather anxious or stressed?
  If you're not familiar with puppy mill and the dog trade, it's best to ask a veterinarian or expert for help with the purchase. Also be sure to be wary if many breeds and litters are sold. Don't buy pathetic dogs, because the chance of health and behavioral problems afterwards is very high. Moreover, this way you keep the wrong (and possibly illegal) trade going.